SharePoint Online: Improvements to Admin Center
During the BUILD '17 conference, Microsoft announced some significant changes to the SharePoint admin center within Office 365. From the homepage, you will notice a much cleaner interface, along with interactive usage reports. Microsoft is also releasing a Service Health Dashboard that is tuned to the needs of SharePoint administrations based on their workflows and daily management.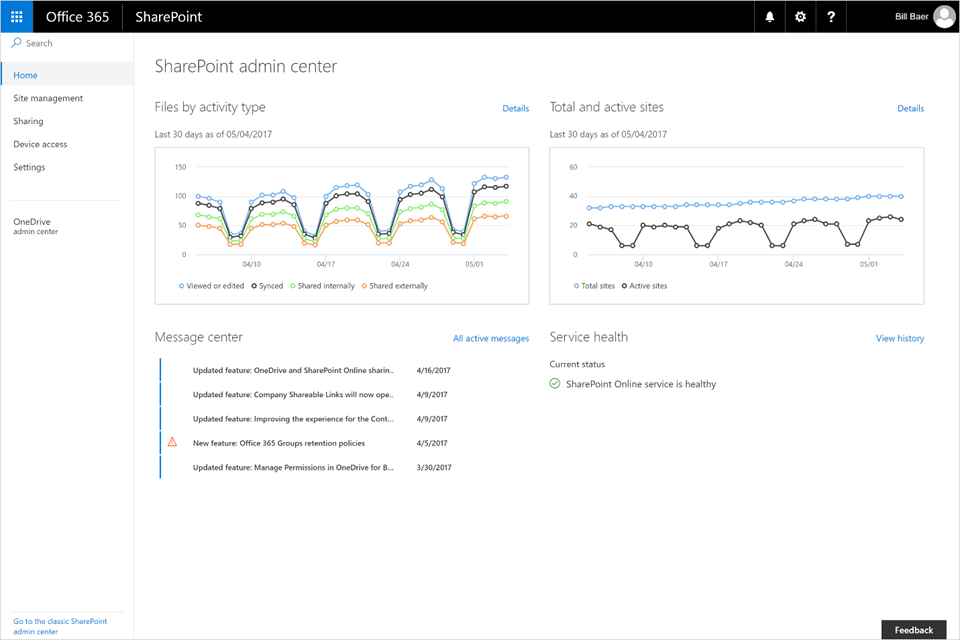 With these changes, you will quickly find and work with the dozens of SharePoint settings in a cleaner, more user-friendly interface. These changes will also allow a new dynamic site management page, which lets you view, filter and edit the configuration of all of your SharePoint sites, including sites connected to Office 365 Groups, in a single list.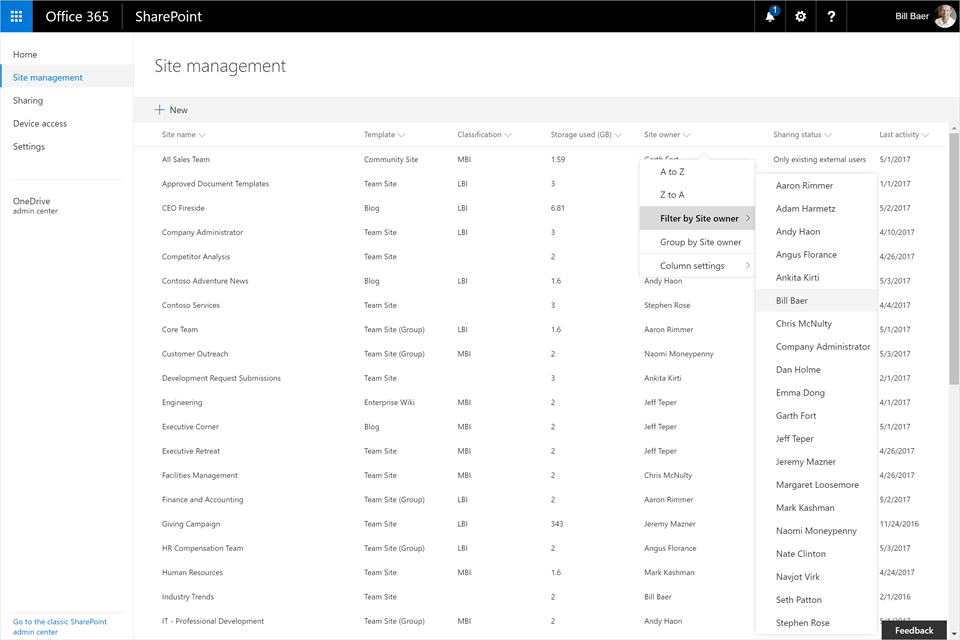 These changes will roll out later this year to all Office 365 subscribers. More information can be found here