we believe that to move business, you need to understand people.
Greystone I.T. consulting and project services are focused on aligning business and technology operations, helping our clients be more effective, efficient, and able to adapt to change. As the lines between IT and business continue to blur, we can help you leverage technology across the organization.
aligning technology systems with business operations

we can build your SharePoint site and integrate it for your organization
SharePoint is a powerful business tool included with Office 365. We can help you use Microsoft's SharePoint platform to organize your documents and automate business processes so you can do more with less. 

strategic leadership to guide your IT needs and decisions
Leveraging technology across an organization requires IT have an executive level presence. Our Fractional IT services provide a technical resource with solid business chops to assist with budgeting, growth planning, risk management, business continuity and disaster planning and talent management strategies. 

business process optimization
keeping your business efficient and running smoothly
Your technology should support your business processes, not the other way around. Our Business and IT Processes Optimization services can help map processes to technology, identify gaps between the two, and manage the changes required to bring IT and business processes into alignment.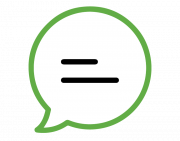 secure your technology and educate your people
Your organization needs multiple layers of IT security and we help you determine and implement the right ones.  We'll conduct security audits and fix the holes. And we'll help you prepare for that HIPAA audit.

implement + launch new solutions for your business
From server and network projects to cloud server migration and Office 365 implementations, our IT consulting team is ready to support your network and infrastructure needs. We specialize in supporting internal IT teams with specialized skillsets and large-scale projects.
How Can We Help Put Technology to Work for You?