Business Technology doesn't have to be painful
Technology has evolved rapidly over the past 20 years. Technology services haven't. That's why we created Greystone Technology. To get rid of the traditional "Us versus Them" attitude IT has toward the business.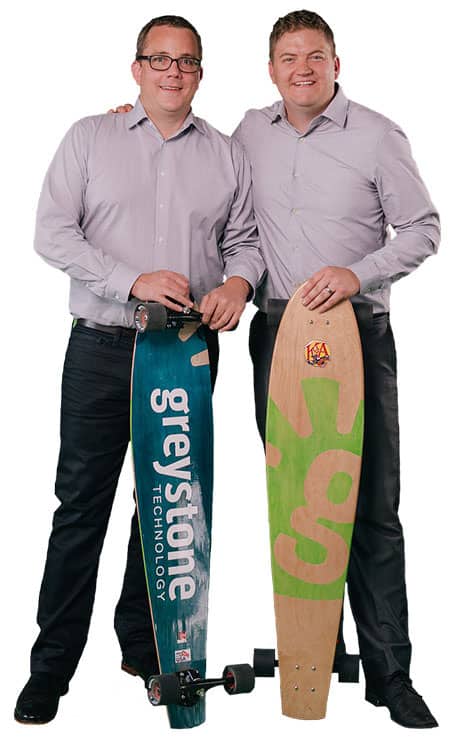 In 2001, we set out to change things.
The concept was simple: Get IT out of the server closet and into the business. When IT doesn't sit outside the rest of the organization as a separate department, insulated from the reality of the business, IT and the business are better. When IT participates as a partner across the organization, IT can develop the context necessary to solve the RIGHT problems.
We understand that all business leaders are now technology leaders, making decisions about which technology to use and how to use it. We designed a new way to partner with the business. We based our model on dedicated teams instead of help desks. We focus on flexible, people-centric support instead of rigid models of what technologies will and will not be supported.
People have embraced our model. We've grown 40% year-over-year for the past 12 years, driven almost entirely by our customers telling their friends and colleagues. As we've grown, we have expanded our core concept into other insulated, tech-centric departments, adding website and mobile application development to our core IT services.
A lot has changed over the last 20 years. People have not. We still believe the best technology services come from supporting our client's needs, not from supporting the needs of the technology. Proving once again that if you get the relationship and context right, technology can be an accelerator instead of a roadblock.
Cheers,
Peter and Jesse
Do you share our vision for supporting people through technology? Check out our Careers page and join us!