train your team and get the most out of technology
Did you know that one live training event can increase productivity by one hour per week and one on demand video course can increase productivity by 18 minutes per week? Our in person and online learning options will create engagement and growth for your team, and provide significant returns to your business. Help your team build knowledge and confidence by learning how to utilize the resources you are already paying for to enhance your business.
we offer training that can be customized for your needs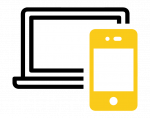 Let us handle your learning and development
Get access to Greystone's cutting-edge learning management system and classroom training schedule in a recurring monthly training plan. Our programs offer a range of learning solutions that suit any type of learner and can be tailored to fit your business and software needs.
Take an instructor-led class
All of our training courses are given in an instructor-led, hands-on experience and are hosted at Greystone's Training Center or as a webinar. Explore courses on all Microsoft Office 365 programs such as Teams, Planner, Excel, Word, Sway, and Flow. Each class is structured to help your team become more productive, collaborative, and knowledgeable so you can get the most out of the  programs your company uses.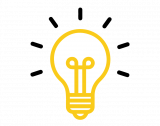 Let us develop your training
In addition to standardized training for common business applications like Office 365, we also offer custom training for your industry-specific or custom business applications. We will work with you to build a custom curriculum and can deliver the training in our Training Center or your offices.
Great energy and very helpful training. Definitely learned a few more things on the different software we use on a daily. Thank you! -Ann, Better Business Bureau, Ad Review and Data Quality Specialist
Our instructor was very helpful and pleasant. Made it fun to follow along. Thank you for all you did for us. – Dan, Better Business Bureau, Business Retention Specialist
Presenter was awesome. So friendly and welcoming. Enjoyed the little jokes and positivity. – Natasha, Better Business Bureau, Dispute Resolution, Senior Coordinator
How Can We Help Put Technology to Work for You?