ARE YOU PLAGUED BY DISENGAGED CUBICLE CREEPERS?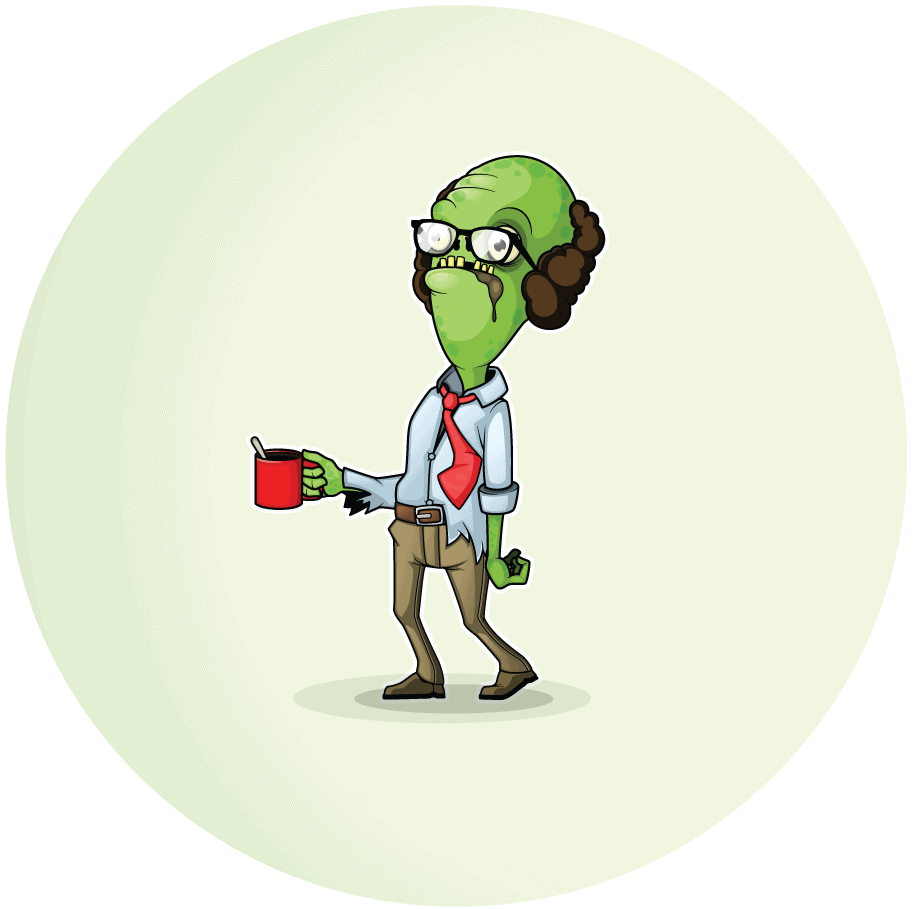 Old School Otto
Otto still isn't sure about the whole internet fad, and he certainly isn't going to trust saving his work to "The Cloud". He doesn't mind slowing everyone else on the team down, as long as he can keep doing things the way he's always done it.
Otto doesn't have to be a zombie! We can teach Otto how to feel comfortable using Office 365 to get his work done faster and more efficiently.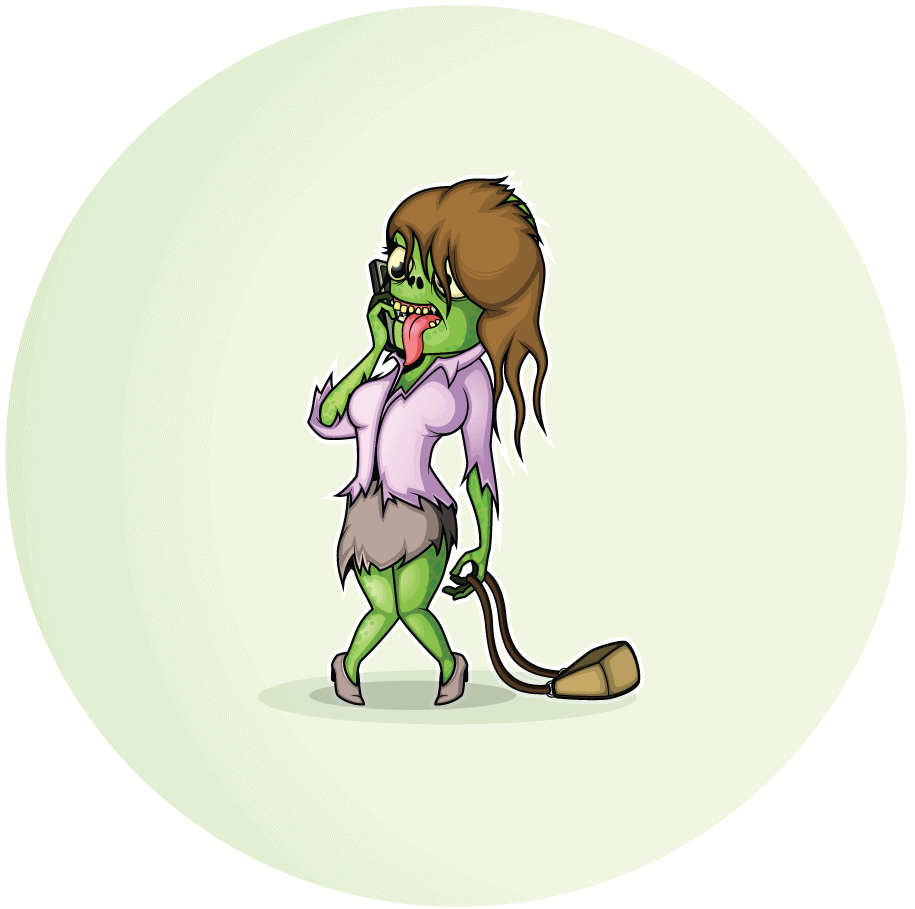 Phone-me Phoebe
Phoebe can't find that contract on the shared drive. She doesn't know who is doing what on the Kellen account. So she calls everyone, all the time. Asking the same questions and looking for the same documents.
Phoebe doesn't have to be a zombie! We can teach Phoebe how to stay on task and get organized using Microsoft SharePoint.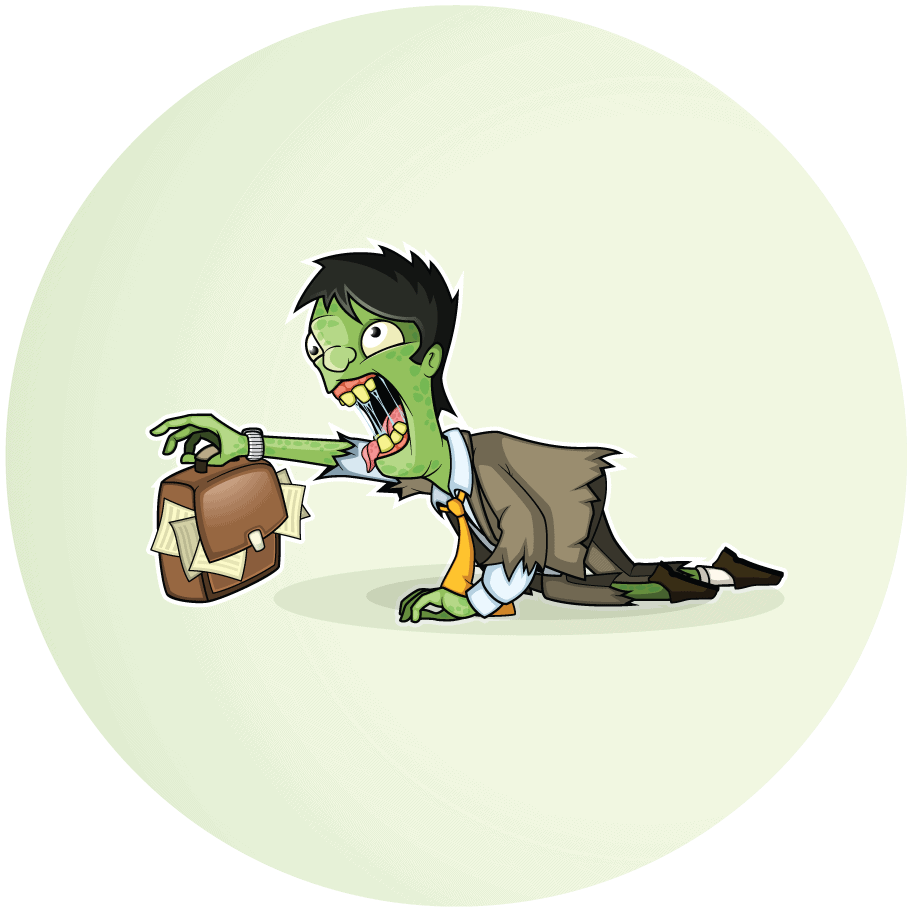 Loads O' Paper Larry
Poor Larry. He prints every document he sees, then hauls them around from office to office, interrupting people to get feedback and updates. He's always got an outdated version of everything and can't ever seem to catch up.
Larry doesn't have to be a zombie! We can teach Larry how to collaborate using Microsoft Office 365, saving your sanity and the world's trees.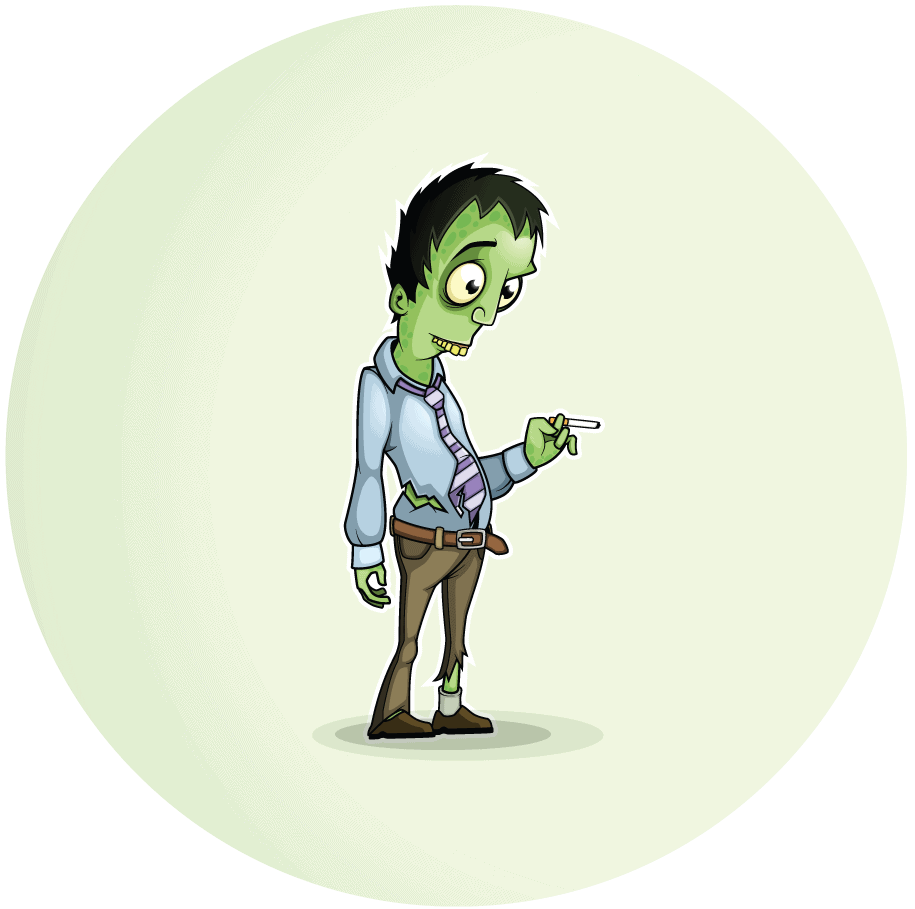 Click-it Carl
Carl hasn't met an attachment he didn't like, a link he wouldn't click on. Carl is your company's biggest security risk, exposing you to ransomware, viruses, and data breaches. He is always the first to fall for the latest phishing attack.
Carl doesn't have to be a zombie! We can teach Carl how to recognize and respond to common cyberattacks and save you from nasty infections.
Bring your employees back to life with Tech Training!
Contact us to learn how technology training can cure your cubicle creepers*