For each of the last 7 years, Greystone has hosted an annual BBQ in Wash Park for all those who make our work possible… Our clients, associates, families and friends!
But, this year, we're switching it up just a bit!
For the second straight year, we've been named to the Inc. 5000 list of the nation's fastest growing companies, and to celebrate we're hosting a Happy Hour!
We'd love to have you join us Sept 5th for Happy Hour on the rooftop of The Kitchen Next Door in Glendale, from 3:00 to 6:00 pm!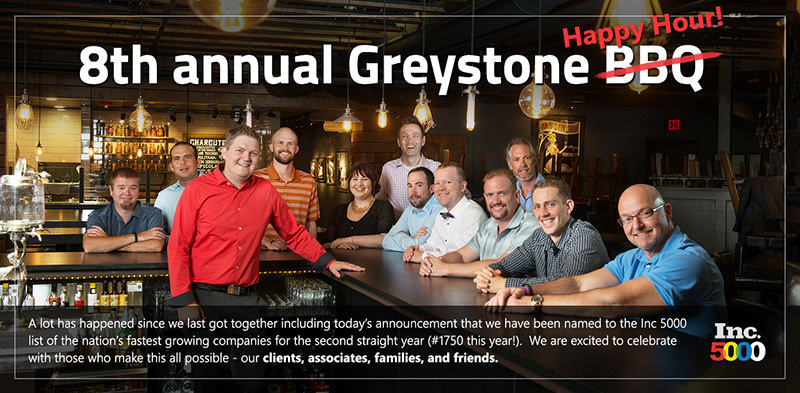 Please RSVP to Amanda Gilbert by calling 303-757-0779 or emailing at agilbert (at) greystonetech.com
We're looking forward to spending time with you!