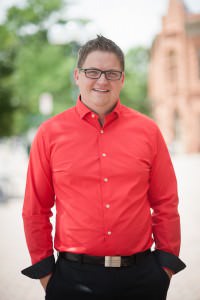 Over the years at Greystone we have recognized a consistent irony in that while technology is always changing, growing and improving, the technology services industry fears change and disruption.  Our vision of not being afraid to counter our industry and challenge the norm means it was another active year for Greystone.
After 2013, where we were well recognized again for our fast growth, our leadership team decided that growth itself was no longer a goal in 2014.  We were successful in our race to reach a size critical for accomplishing our vision.  We set goals for refining service models, increasing core excellencies and primarily making a deeper impact.  We are proud of the results and even without an intentional focus on numbers, we actually exceeded our 2013 growth rate!
Here are some of the most exciting moments in 2014, from my view:
We implemented advanced client engagement surveys, thanks to our Service Experience Manager, Aly, and Carey at Veritas Research Solutions.  The response to each of our semi-annual requests was great and we were happy to see the impact we are making, but more importantly we immediately implemented changes based on constructive feedback in how we can be a more meaningful part of our clients' organizations.
We completed a major upgrade of our TotalRescue disaster recovery platform that allows us to access virtual copies of clients servers in the cloud in case of a major client disaster or disruption.  Bringing this technology to our clients at a price point accessible to the small and mid markets was a big goal of ours and the results have been pretty amazing.
We expanded our web development and digital marketing teams to increase our expertise in web application development and enterprise paid advertising management which brought the opportunity to successfully engage in the creation and promotion of some of the most public facing online systems in the state and beyond.
We completed the acquisition of Denver IT service provider, Ability To, Inc., expanding our reach and impact in the management of IT for regional businesses.
We added 17 positions and filled them with people that I'm proud to trust with our vision.
I'm thankful for 2014 and excited to start 2015 with a bang (stay tuned on Monday!)