By Aly DeWills-Marcano, Service Experience Manager
We started this monthly email newsletter a whole year ago – I can't believe it's been that long already! To celebrate our very first newsletter anniversary, we've put together a snazzy new design to make it easier for you to get to the content you're looking for faster.
Here's a text-based "highlight reel" of some of the best moments of the Greystone newsletter in our first year:
10. The First Issue – February 2013
With a personal letter from our President, Peter Melby, the newsletter launched into inboxes on January 29th, 2013!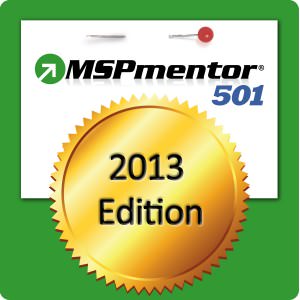 9. Greystone Tech Named to the MSPmentor 501 Global Edition – March 2013
Peter said it best in the press release for this award, "2012 was a fantastic year for us, and being named to these lists is a great honor. This is a great catalyst into what is already shaping up to be another year of rapid growth."
8. Greystone on Greystone: Megan and Kai – September 2013
Megan and Kai talk sock puppet choreography, Halloween history, and eventually tell us the origin story behind the crime-fighting superhero duo, Lady Megnificent and Kai Force.
7. The Magic of Office 365 – November 2013
Travis Hankins gave us all some important advice that might save the day at your kid's soccer game, and provided some great insight to the value of Microsoft's collaborative tool set.
6. Greystone Named a "Fastest Growing Company" (And What That Means To Us) – November 2013
Proving the growth predictions back in March, Greystone won this prestigious award from the Denver Business Journal and Peter let the readers of our newsletter in on what that felt like and how it would affect us moving forward.
5. Adventure of the Month: Greystone's Holiday Party 2013 – January 2014
Molly recapped our night of magical holiday fun than with a cute, "The Night Before Christmas"-style poem. It's adorable!
4. Greystone on Greystone: Lindsey and Tim – September 2013
Giant ducks and tiny horses, death-stares with the Secret Service, and a contest for who could make the better "being mauled by a bear" face… Lindsey and Tim kept it pretty hilarious in this personal interview.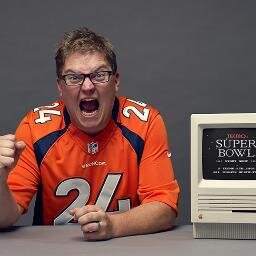 3. Greystone Almost Beats Your Face – March 2013
Greystone's recreational basketball team manages to almost win an actual game. If only the competition had been about clever nicknames instead of athletic prowess…
2. Risky Business: Marketing Dissatisfaction – October 2013
When a persistent vendor used some cheesy sales tactics and dashed the Greystone teams' hopes with a remote-control helicopter fake out, Peter shared his thoughts about the value of open business and genuine marketing.
1. Thoughts From Our Fridge: Cool Musings 1, and Wordnado!! – March 2013 and August 2013
Our most popular feature in the newsletter isn't always an article – sometimes it's the photo galleries from the sidebar! A reader favorite is when we share the anonymous antics that crop up on the office refrigerator from time to time.