Greystone Technology Web Development Team Wins the Best of Colorado 2022 Award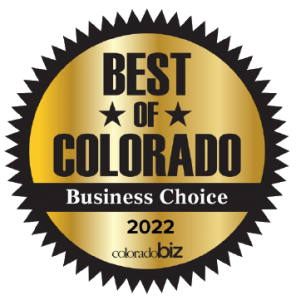 We are thrilled to announce that our web development team has won the 2022 Best of Colorado award for web development services! Websites have increasingly become the public face of companies and organizations and so the stakes have become increasingly higher to make sure that a website is showcasing you in the best light possible.
Like many others we recognized the importance of websites early on and the trajectory they were headed towards. So we decided that we could help our IT clients by offering them best in class web development and design services that were backed by a deep understanding of their needs, and how technology works.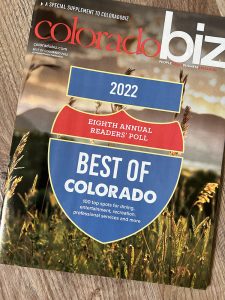 Fast forward to today and our web development team offers their services to a wide variety of organizations including ones that use our IT services and ones that don't. That being said we have not abandoned our roots. Today, we still build high performing website that combine top notch design work with a solid foundation based in an understanding of technology works.
Ultimately this understanding of the technology that websites are built on enables us to make websites that are designed to fit your needs not the other way around. It's safe to say that this award offers just a bit of validation that our strategy for building amazing websites is working! Check out Colorado Business Magazines article about the award here.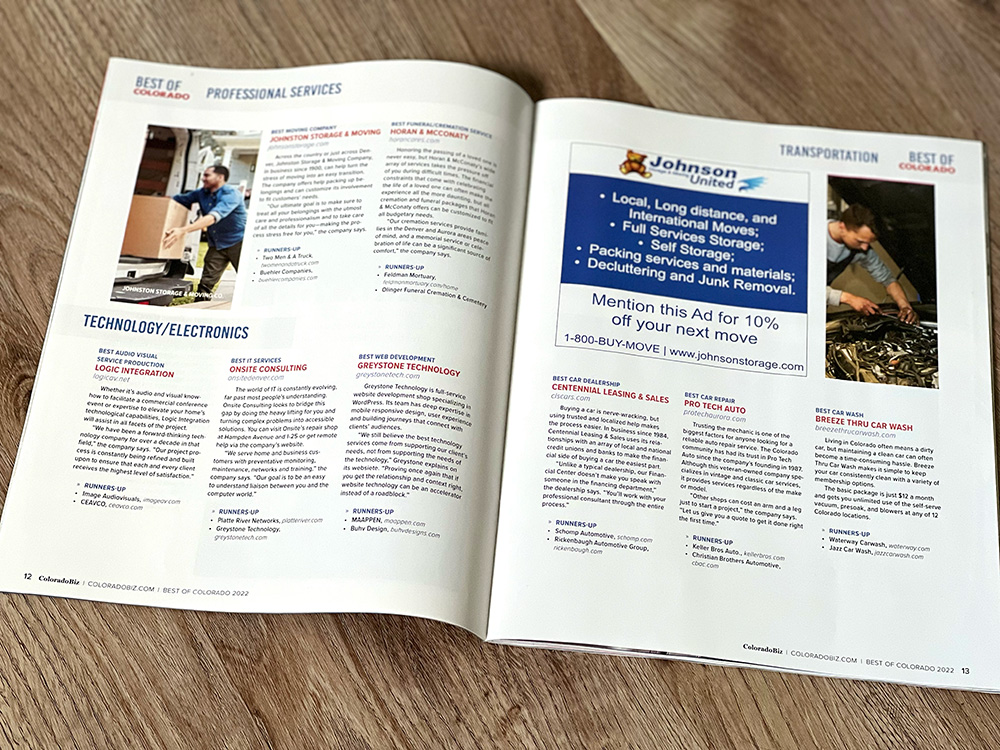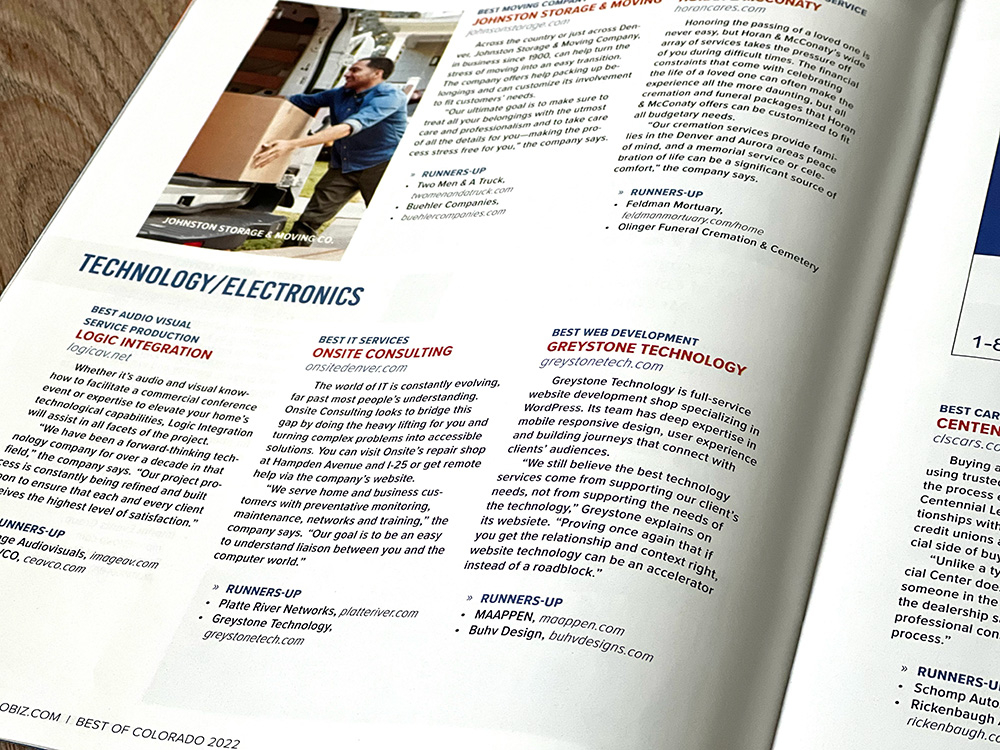 Get to know us a bit better
Our web development team has been busy recently with a number of new and re-designed websites, take a minute to look at some of the projects they have been working on recently!
These are just a few examples of projects that have recently been completed by our team. To learn more about the full suite of website services that we offer take a look at our web development page or contact us today to get started on your own website project!