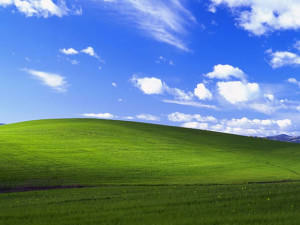 On April 8th, 2014, Microsoft ended ongoing support for their ubiquitous operating system, Windows XP.
Born in 2001, XP remained a business standard for 12 years, and for many, it is only this enforced end of life cycle that caused them to transition to newer operating systems. In fact, Windows XP was so popular that it wasn't until September of 2012 that Windows 7 finally eclipsed XP as the most popular desktop operating system.
And while there's a great deal out there about the risks of sticking with XP (particularly this UK article, along with Microsoft's own XP page), we found this little nugget more interesting.
It's a short video about the most viewed photo in history. Enjoy!
P.S.
With our TotalCare clients, and our proactive approach to managing technology, we have been able to seamlessly transition the vast majority of them away from XP and into newer technologies for their business systems.
If you have questions about making this switch, we'd love to help! Contact us here…