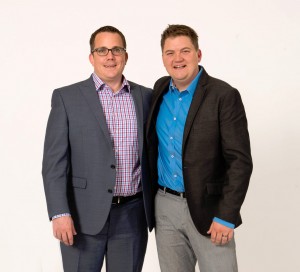 Peter Melby and Jesse Armstrong founded Greystone in 2001. Since that time we hit some significant milestones. The first was moving out of Jesse's apartment and moving into a real office space. Then we acquired companies, added locations, and moved offices. In this latest evolution of Greystone, we have partnered with Cypress Growth Capital. This will enable us to better serve our existing customers and expand the products and services we provide.
We will use the $2.0M royalty-based growth capital to scale our unique service model to serve more SMB customers and expand into the enterprise market. In addition to investing in core services, we will grow our healthcare IT, digital marketing, security, and compliance practices. Additional investments include building business development and marketing capabilities.
"This investment presents a tremendous opportunity to build on our culture of being a people-first technology company," says Peter. "Business leaders across every division from HR to operations are being asked to make critical technology decisions. We can now build on our products and services to better support those leaders as they grow their companies."
We have averaged 40% growth per year for the past 12 years, in part due to a service model unique in the managed service industry. Rather than providing clients with a pool of engineers staffing a help desk, each of our client's get a dedicated team of engineers, consultants and business technology advisors. This model enables us to deliver an excellent user experience and more appropriate, meaningful support driven by each team's knowledge of their client's context.
"We explored quite a few funding options, and Cypress fit our culture and approach the best," said Jesse. "The non-equity structure of this investment gives us access to Cypress' deep experience while maintaining the autonomy we need to move fast. This is a perfect partnership for building on our core capabilities and accelerating the development of new products and services."
About Cypress Growth Capital
Cypress Growth Capital is the largest and most experienced royalty-based growth capital investor in the United States. Formed in 2010, they have completed dozens of multimillion-dollar royalty investments in software and technology-enabled services companies. With more than $100,000,000 of capital under management, Cypress has an established track record of funding emerging companies and helping entrepreneurs achieve their goals.