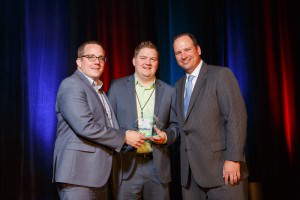 Our team is thrilled to have been recognized this past Friday as a 2015 Colorado Company to Watch, a very exciting honor given out by the Governor's Office of Economic Development.  This award is especially meaningful because of the amount of consideration that goes into it.  It's not just about numbers or growth.  They really dig into the pedigree of the organization and we're thankful that they found Greystone as a worthy candidate.  Previous honorees include companies such as OtterBox, and this year's class includes Odell Brewing.
It's been quite a year for recognition thus far, and while we're appreciative, we'd be lying if we said it was completely comfortable.  I scrapped my original blog here after realizing it was another humble-brag post about how thankful we are about our great team and clients.  It felt awkward.  It was awkward.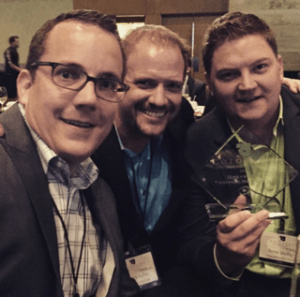 At the time I got the notification that we were going to be recognized for this, I was at lunch with a client who was unhappy, and rightfully so.  We had messed up.  In that instant it was hard to feel worthy of what we were awarded because I'm pretty sure that client wouldn't have given us that award at that moment.  I couldn't help but think of the eye roll that would happen when they saw us announce another award if their specific need was still unmet.  I remained unsettled around this which took me back to a place where I was forced to heed my own words.  Authenticity and self-awareness are the roots of truly connecting to clients, to each other, and to the market.  In place of the "we're not worthy (but secretly we are trying to brag that we are)" BS that is so easy to write, here's a bit of reality.
We truly feel we are a company worth watching and we have genuine gratitude for being recognized as such.  Our team deserves it in my eyes and I can't even begin to describe how excited and thankful we are for our clients.  The other side of reality though is that sometimes a client is unhappy.  Probably right now.  It might be you.  We've made mistakes and we'll make new mistakes in the future.  In our efforts to dig as deep as possible with our clients sometimes we miss.  We could pretend we didn't and that's what makes us worthy of these honors, but it's hard to celebrate that.  My hope is that it's the true nature of Greystone that makes us worthy of this and that's what I'm proud of – both the ways we succeed and the ways we recover from failure.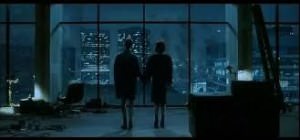 Our leadership team shared the honor together at the ceremony on Friday night.  We closed out the night with a toast during an epic lightning and rain show that we got to see from the safety of the 27th floor bar.  (the vision in my head is not unlike the last scene in Fight Club)  It was memorable.  We toasted to the reality of where we are and where we're going.  We toasted to continuing to meet the needs and desires of clients and employees alike.  We probably toasted to you and we're grateful for all your support.