Greystone's Molly Hazelrig wishes she could've gone to CES2014 in person, but had to settle (this year!) for observing the annual event through various social media feeds and news outlets.  Here's what she found…
I heart gadgets. I do. Why? Because their goal, their sole purpose, is to make my life easier. And I think that is outstanding. The Consumer Electronics Show was held a couple of months ago in Las Vegas and it has prompted me to see what new and exciting gizmos are on the horizon.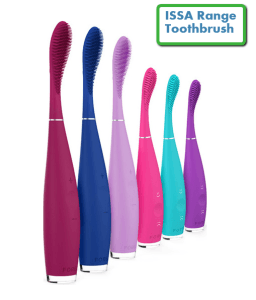 Let's start with the one I am most excited about. Now I am not a super skilled snowboarder but maybe the Snow2 goggles from Recon will change this. These tech savvy eye accoutrements provide performance metrics and smartphone connectivity. I could literally watch snowboarding how-to videos while zipping (or tumbling) down the mountain.
How about some really fly shades for biking or running? Try their new Jet glasses. With Recon's sleek tech specs you can access all of your social media platforms, snap pics with the HD camera, get weather alerts and employ maps for navigation.
Germaphobes of the world will rejoice at these next two offerings: PhoneSoap and the Foreo ISSA toothbrush. The PhoneSoap uses UV light to get rid of icky bacteria that your smartphone may have accumulated and also doubles as a charging box.
The ISSA Range electronic toothbrush from FOREO does away with the bacteria-absorbing brushes and instead uses silicone bristles for more hygienic cleaning.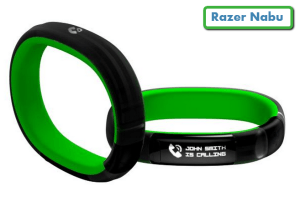 Wearables, anyone? This is one of the bigger trends in electronics and this year there were many new items to join the ranks. Some I personally find a bit on the silly side. I don't need a fancy bejeweled bracelet to tell me it is sunny out and that I should put on some sunblock. Others, especially for the large ranks of fitness seekers out there, are pretty dang impressive. The Razer Nabu combines both the functionality of a smartwatch with the tools of a fitness band. You can get texts, phone calls, and social media messages as well as monitor your exercise activities.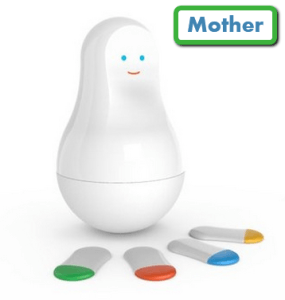 My last pick is Mother. Don't let the quaint nesting-doll appearance fool you. This gal can uses wireless sensors (called Cookies) that monitor movement and temperature. You can remotely track pretty much anything—from water leaks to teeth brushing to the opening of doors. Just place the little Cookies where you want them to go, and Mother will let you know what is going on.
Let's just hope Mother doesn't decide that your crew is expendable…