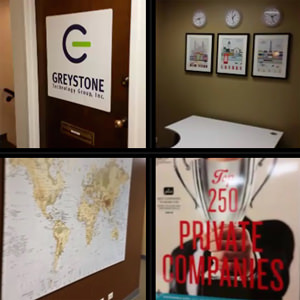 Since the earliest days of Greystone, we've had clients in the Boulder area. And over the last few years, as we've experienced significant growth, we have intentionally focused on growing that particular client base by staffing personnel in the area.
Matt Sanders, our Boulder-Area Service Manager, has done a tremendous job of caring for our clients in and around Boulder and we're proud to announce that we've grown to the point that we've finally opened a physical office location! We are incredibly grateful for our new and ongoing client relationships that have made this possible.
Conveniently located above Upslope Brewing's Tap Room and Ozo Coffee's Roastery Cafe, our cozy new digs will allow us to continue to expand our presence in the greater Boulder Valley area.
And stay tuned for details about an "Office Warming" happy hour coming in Q1 of 2015!