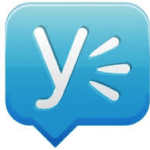 Here at Greystone, we've recently begun using a new tool for collaboration and communication.  Aly DeWills-Marcano, our Service Experience Manager, was instrumental in rolling it out and she describes some of that process below:
Since our mission at Greystone is to improve the business technology experience for our partners, we're always researching and working to understand tools and new ideas that might benefit our clients – which really means that we get to test out all the new stuff ourselves! Recently, we've been experimenting with Yammer, Microsoft's enterprise social networking service.
Although some sources call Yammer "Facebook for business", there are some key differences between the use of Yammer and the individual social networking you might do on LinkedIn or Facebook. The most important thing is that Yammer is private – access to your company's Yammer network is only allowed for individuals with appropriate company email addresses, so every post on your feed and everyone who has access to your communication on Yammer is a coworker.
We launched our internal Yammer on April 1st, and we've spent the last month experimenting with ways businesses could use the tool to help their internal communication, promote a positive internal culture, and post cat .gifs.
Here's a few of the things we've learned so far:
1. Yammer can be used to fuel collaboration
Yammer has groups and hashtags to facilitate collaboration. You can start a work group for a project, invite the team members, and use the space for bouncing ideas around. Greystone has groups for separate departments, locations, skills, and interests, and everyone is a member of several groups. You can use hashtags during a meeting or presentation to provide input and ask questions without interrupting, like tweeting at a conference, or to group several different conversations about one topic together.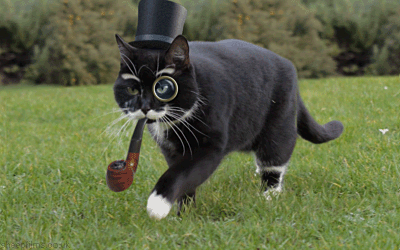 2. If the outer layer of Greystone's culture is a hardworking, technology-oriented chocolate shell, the gooey caramel center is probably comprised mostly of good-natured mockery.
Just like Facebook, when you first log in to Yammer, you're presented with a "feed" of all posts, with the most recent posts by your coworkers highlighted at the top. You can sort the feed by the most viewed posts or only posts that you have been engaged with before. A quick review of Greystone's "All Company" feed has announcements about the new clients we're excited to start working with, praise for teammates for innovative new ideas, pictures of all of us at events and around the office… but it also includes a lot of silliness, making fun of David Ferszt, and playful jokes. While this seamless integration of work and play might not be for every company, we love the balancing act and our Yammer is a great place to see the results in action.
3. Yammer will probably look different for other companies
Since Yammer is very customizable, and since it has so many options for how companies can use it, the way that each company engages with the tool will be unique. For example, an innovative company with really strong commitment to Yammer might be able to eliminate, or at least drastically reduce, their use of traditional email communication by leading users to congregate and collaborate only through Yammer – which would make targeted groups, hashtags, and careful training and instruction essential to learn how to navigate a bustling, information-packed feed several times in a day. In another scenario, a company who just wants to use Yammer to promote a social, interactive internal culture might have a slower feed and their users might only need to login to view it a few times a week. So far, Greystone is something inbetween – our All Company feed is a mix of praise and encouragement for each other, snippets of our outside lives, pictures of office shenanigans, project collaboration and idea discussion, and company announcements.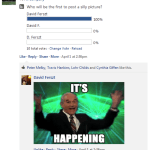 Frankly, we're still figuring out how Greystone will use Yammer moving forward, but we're really excited at the innovation that enterprise social networking can bring to daily life in small to mid-size businesses. If you've got ideas, or if you want to talk with some experts about how tools like Yammer could enhance communication and culture at your company, we'd love to talk!